The Old New Favourite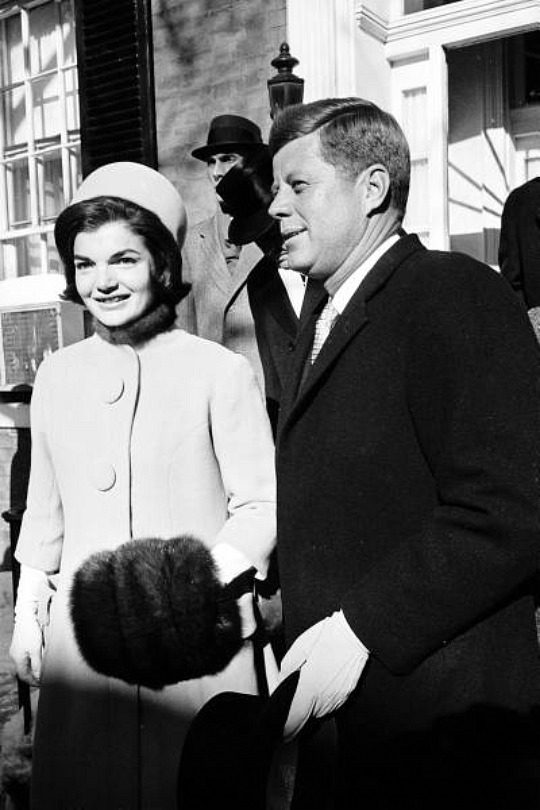 Winter can get even more comfy and super stylish this year with a new, old favourite – the muff (and we're talking about the hand-warming variety). It's a very chic way to class up any winter outfit and it's as cute as ever! Not to mention, it's a surefire way to keep your claws warm and toasty. From the style inspirations of Grace Kelly, Audrey Hepburn, and even the Parisian Madeline, you'll be in great company with this fabulous winter accessory. Channel Old Hollywood style by pairing your hand warmer with a feminine pea coat. Time to toss aside those ol' faithful mittens!
1. Style inspiration: Jackie O. sports a hand warmer in 1961 during the inauguration of President John F. Kennedy. Image courtesy of Timothy Jay Candles Blog.
2. Recycled Fur Muff with zipper pocket ($200), from Headmistress.
3. CW by Carin Wester Faux Fur Bag ($49.99), available at Urban Outfitters.
4. Collina Strada Leather Muff Bag ($280), available at Dear Fieldbinder.
5. Faux Fur Muff (approx. $32 CAD), available at Topshop.
By: Brittany Sammy, Toronto
You should follow me on Twitter @a_britique.
Are you an employer? Post your job here.
Are you a job seeker? Find fashion jobs here.
-->